ABOUT US
Who are these guys?
Pivit Studios is a full-funnel media production agency based out of Charlotte, NC.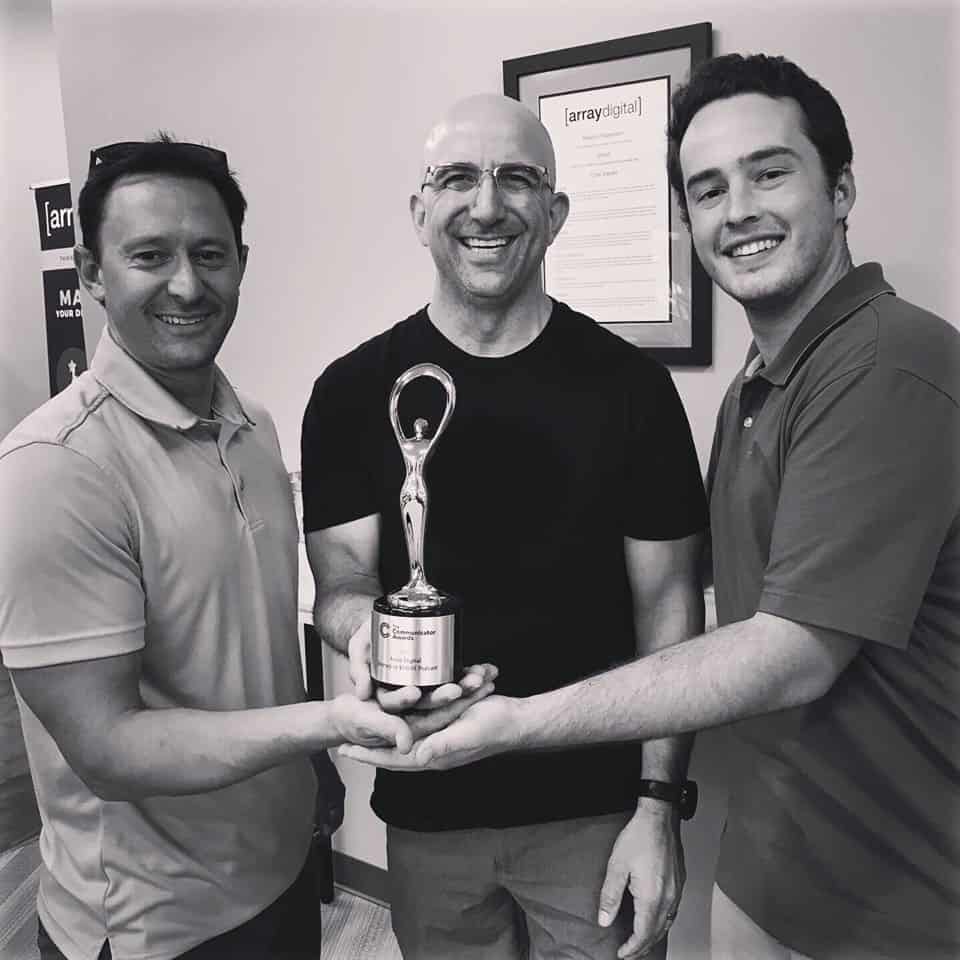 Pivit President Matt Dugan (far right) pictured with Erik Olson (middle) & Kevin Daisy (far left), founders of Array Digital, with their 2019 Communicator Podcast Award.
Matt helped produce Kevin & Erik's podcast (Journey to $100 Million) for two years throughout his internship with the digital marketing agency.
We help mature companies unfamiliar with new technology, quickly & easily increase their exposure across multiple markets simultaneously!
We help startups wanting to increase audience attraction & more fully understand the unique needs of their targeted audiences
We help small to mid-size businesses wanting to start/improve their existing podcasts – yet unsure where or how to begin.
We help businesses of all sizes seeking professional video production for testimonials, demos, sales outreach, and explainer videos.
Graduating from Virginia Tech with a business degree in digital marketing strategy and marketing management, Founder & President of Pivit Studios, Matt Dugan, is a veteran podcast producer, marketer, and business strategist.
Through years of podcast experience, Matt has seen substantial growth in the various podcasts he has helped build & produce.
From growing podcasts from their humble beginnings, to working at multiple digital marketing firms, Matt has gained the knowledge of what it takes to create a well produced media strategy, while also marketing it in unique way that allows you to interact with your prospects in an organic way.
Matt believes everyone, and every company, has that IT factor. But, in today's monopolized podcast climate, it can sometimes be difficult to grow your digital presence, and grow your revenue to the next level.
After many awards, interviews, and thousands of podcast episodes & videos later, Matt is on a mission to help businesses of all sizes grow their company and revenue to the next level. 
Whether you are looking to start a podcast, outsource the production for your already established podcast, or just need some help on a few specific things, our team is ready to help you.